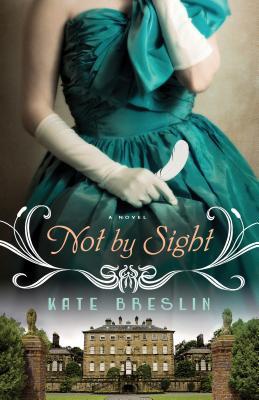 "Not by Sight" was the first book I have ever read by Kate Breslin. It was so amazingly good that before I had even finished it I had ordered "For Such a Time" through Amazon Prime. I did this so that there would be no lag between finishing one book and starting the next. I am grateful I did!
Kate Breslin does a fantastic job of developing her characters. I grew very attached to the main characters in both books. Generous details were given regarding the supporting characters as well.
"Not by Sight" was an excellent read - and I heartily recommend it - but it doesn't hold a candle to her debut novel, "For Such a Time." There are some differences worth noting. In the debut novel, the plot was far more complex and detailed. Being set in the middle of the Holocaust, it was also considerably more somber. The historical research evidenced in "For Such a Time" was memorable. There were moments in the book that I grew deeply grieved by the situations depicted by the author. In "Not by Sight" there was a lighter atmosphere. There are still some serious parts, but overall the novel follows a more traditional romantic path.
I chalk these differences up to time constraints. The author released her second book almost exactly one year after the release of her debut novel. There is no doubt that the debut took longer to research and write. Nevertheless, I highly recommend both books. I recommend starting with "Not by Sight" and enjoy it as the Christian women's romance that it is, then open "For Such a Time" and enjoy it as well. Afterwards, you will want to do as I did and make a mental note to pre-order Breslin's next novel. She is easily one of the best authors that I have read in a long time. I rank "For Such a Time" as being the best novel I have read in at least three years. I promptly loaned it to my mom, who loaned it to my dad (true!). These two books are definitely worth getting your hands on.
"Not by Sight" was a complimentary copy from the publisher in exchange for an objective review.