These could be the last books you ever read, because nothing else can measure up to them! About two-thirds of the way through the first book I bought the second book so that I would receive it in time for me to start on it immediately after I finished book one. At the same time I pre-ordered book 3, and it is scheduled for delivery in about six weeks! In addition to all that, I mailed my sister book 1 and am getting ready to mail to her book 2 as well.
That is how much I love this series!
So, here's the skinny on the first two books in the Price of Privilege series... this is an extraordinarily well-thought out, detailed plot in which the main character, Julia, gets caught up as the wife of a mobster while she pines for the love of her young sweetheart and simultaneously courts Lord Dalry. She is thrust from a horrid, poor existence to the most elite royalty and the most dangerous crime syndicate in England. The story is told from a first-person perspective, so the reader is living this as Julia the whole time.
I've only read the first two books so far, because at the time that I am writing this the third book has not yet been released. Sometimes, as a blogger, I will speak to the author specifically -- usually only when I am exceptionally caught up in a book. Now is such a time.
*******************SPOILER ALERT!!!!*******************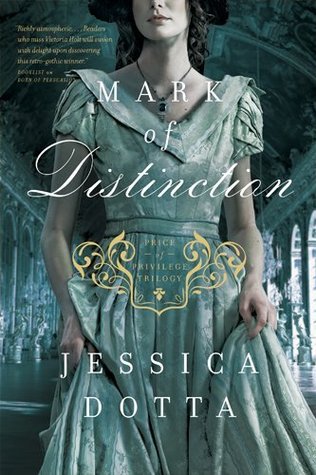 I love Julia. I love the way she was drawn to Mr. Macy in the first book. I appreciate her relationship with Edward, but I see it as a juvenile romance only. She doesn't always make good decisions, but that's okay. From what I can tell, everything about Julia checks out. She thinks like an 18-year old would, and I love that she cannot resist Mr. Macy. That is consistent with her age and his description.
I'm not a fan of Edward. In the first book his actions communicate that he isn't as enamored with her as she is with him, and I dismissed him immediately. He seems aimless, and I see his place in Julia's life as a childhood friend and someone who guides her spiritually. Past that, I see him as a distraction to Julia. I was disappointed with the ending of book two.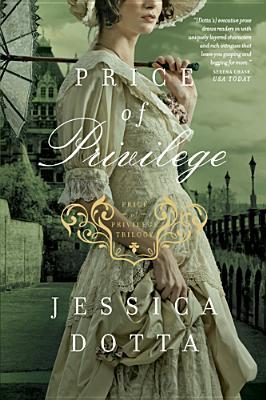 Mr. Macy I am crazy about. As the head of the largest crime syndicate, he has a bad boy image. His tender care and wooing of Julia grab me from the very beginning. He has patience and love for her through her immaturity. From book one we know she has a weakness for him, and I kept hoping she would fall back into his arms at any minute in book two. The only time that I felt somewhat satisfied with her relationship with him in book two was after her incident with Erasamus. At this point, I am finished with book two, and I am still holding out hope that in the end it will be Mr. Macy that Julia ends up with. Julia and Mr. Macy have a unique relationship, and I do see the potential for marriage between them. He has pledged honesty to her regarding his past and his present. So far, I haven't seen any indication that he was lying to her. He seems to consider her his greatest, most special treasure. If Julia would give in and love Mr. Macy despite all his flaws, this series would be perfect.
Lord Dalry is the fourth person in this love-square. Everything about Lord Dalry is good, right, and respectful. I wouldn't be too disappointed if Julia ends up with Lord Dalry in the end. It would be a much better choice than Edward.
I've already pre-ordered book 3. I can't wait to see what is in store for Julia!
*******************UPDATE AFTER FINISHING BOOK 3*******************
I finished the Price of Privilege Series, and without giving too much away, I can say that this series is about so much more than a Victorian soap opera romance. In fact, after I finished the series completely, I can see that it has much more value, depth, and meaning that I ever imagined it would when I started. The final book in this saga is highly emotional. I recommend sequestering yourself for a time in order to focus on it fully.
I can give you a heads up that Lord Dalry plays a much bigger part in this drama moving into the third book than he did previously. You will get to know him well, and love every second of it. Julie continues to be Julia, Edward wizens up a bit, and Mr. Macy doesn't play as big a role.
After finishing book three, I called my sister to chat about what she thought about the series. She picked up many more details than I did. This particular book series begs to be re-read so that I can go back and view it through a more holistic lens. I would probably see hundreds of details that I missed the first time through.
My question to the author is this: Did you write all four books before sending book one to print? If not, how did you manage to incorporate the depth and detail in books one and two in such a way that it all came together cohesively in book three? And finally... You. Are. A. Genius!