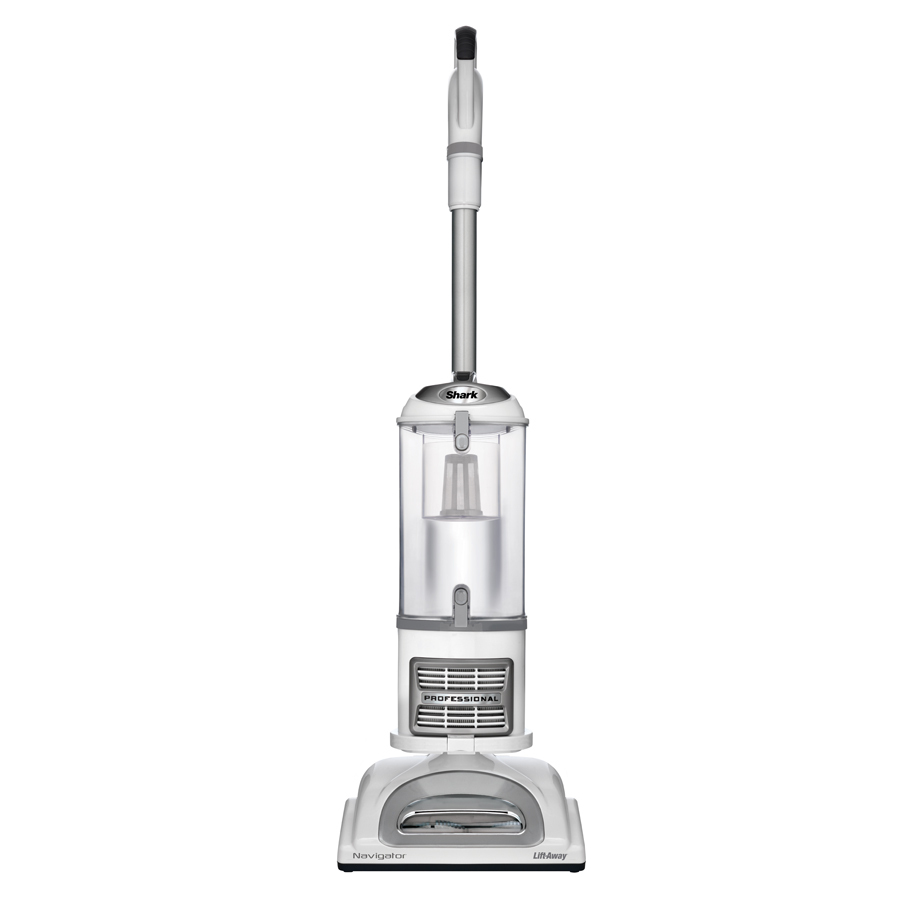 I am a vacuum snob. It's not uncommon for me to return a vacuum to the store I bought it from within sixty days. Most vacuums start strong; they have excellent suction and get your carpet very clean for the first few uses. Then, sadly, they begin to lose suction, get clogged, or need bags replaced every week. I detest the smell of smoking rubber, which is common if the belt comes off its track. If they are bagless, then the capacity is usually remarkably small and requires dumping after every use or so.
This vacuum is the
Shark 10-amp Navigator Lift Away Pro Bagless Upright
. I've had it for over ninety days now, and I think I'm in love. The suction has remained excellent. The vacuum is bagless, but they didn't skimp on the dust container. It's huge. You'll get many uses before you need to clean it out. And when you do, don't panic. It's easy peezi. The hose is made from durable steel and rubber tubing. You can disconnect the hose to use at two different points, depending on what you want to use it for. However, I think the most remarkable facet of the vacuum is the fact that is transforms into a canister vacuum with just one click. This makes it easy for you to carry around your house cleaning corners, drapes, or anything else with the hose.
Since most vacuums come with an abundance of tools, I didn't take a second look at what was bundled with my new vacuum. However, once I got around to it I was shocked! They really outdid themselves. Besides the basics, they included a carpeted-stair cleaner, which can also be used for upholstery and a variety of other tasks. It actually has a brush inside. The real surprise was the wood floor/hard surface cleaner. You can remove the vacuum head you typically use for carpeted areas and replace it with this, which completely changes the function of the entire unit.
The only thing I was wary of when I initially saw the vacuum was the small width. We have a lot of carpet, and I was worried this might create more work for me. However, it has not. The vacuum squeezes into tight places easily, moves quickly, and I believe (as a result of the smaller width) the suction is substantially higher than what you get with another competitor.
I've never been more impressed. Bottom line, if you need a vacuum this is an excellent choice. And, surprisingly,
the cost won't break the bank
. It was roughly a third the cost of a comparative Dyson model.