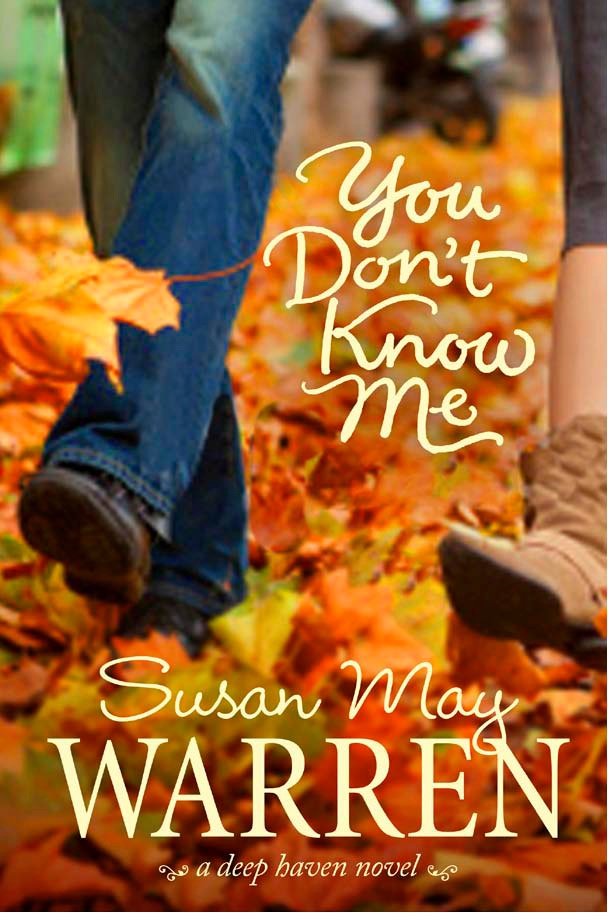 Before starting "You Don't Know Me," I had already read one of Susan May Warren's novels and been blown away. However, the novels were so different in style and setting that I wasn't sure if they were actually written by the same person. Turns out, they were! Each book was amazing in its own right. The author is so creative, and she isn't limited to one particular setting or era.
"You Don't Know Me" is about a young woman who is placed into Witness Protection, and eventually marries and has several children. After twenty years of relative peace, the threat that sent her into hiding has returned. Only problem is, she's the only one that knows about it. Her husband, children, and mother-in-law have no knowledge of her past and the threats that could destroy their entire family.
The novel took off like a rocket and didn't slow down once. I thoroughly enjoyed it. There was encouragement in this novel that I have been looking for over the past fifteen years. I'll share it with you, but I still hope you'll take time to read this book. Susan May Warren suggests in the novel that the key to contentment and forgiveness is gratefulness. When I read this, it clicked for me. I started applying it right away, and my life has changed because of it. Even if this book hadn't been completely entertaining -- which it was -- I still would have been thankful to have read it due to the effect it has had on my life since then.
You can
enter the contest and join the Facebook party
on October 22, 2012. In the meantime, be sure the check out the book!
This book was a complimentary copy from the publisher in exchange for an objective review.